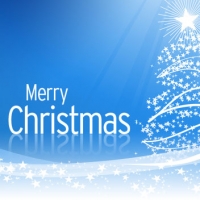 BE OUR GUEST! December 9th, 2018
August 15, 2017
You're Invited to Celebrate the reason for the season!
A Festive Christmas Dinner & Carol Singalong
Sunday Dec 9th at 5:30 pm
Doors open at 5:15 pm.
Dinner from 5:30—6:30 pm; Ham, fried chicken, cheesy
potatoes, green beans, other sides & desserts
Bring your family and friends to enjoy a delicious dinner and Christmas carols by Faith's brass ensemble. This is your opportunity to sing along to our favorite carols. Our fellowship hall is handicapped-accessible and there is plenty of parking available. This celebration is free of charge.
Back