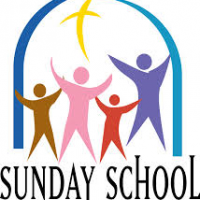 Join Us For Sunday School at 10:05 a.m.
August 13, 2017
We are in the midst of another fantastic year of Christian Education!

Pastor Paul is teaching "The Way of the Cross," an adult forum on the Catechism and Discipleship.
It's never too late to join us in digging deeper into God's word. We meet in Room 4 on the lower level.



Back