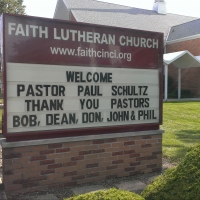 Thank You Faithful Men of God!
August 3, 2015
Our congregation has been truly blessed to have such wonderful pastors minister with us and bring us the Word during our interim season. We thank God for:
Pastor Phil Hohulin
Pastor John Hallock
Pastor Don Hubbard
Pastor Dean Haferman
Pastor Bob Curry

Your ministries remain in our prayers!
Back