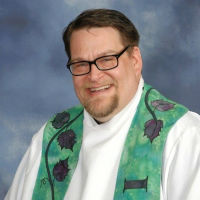 I am Pastor Paul A. Schultz and I was called to be Senior Pastor of Faith Lutheran Church on May 31st of 2015. Originally from Miamisburg, Ohio, I graduated from Wright State University and earned my Master of Divinity with honors from the Lutheran Theological Seminary at Gettysburg, PA in 2006.

I am passionate about sharing the Gospel of grace, and take numerous opportunities to talk with people in the community about Jesus. I can be found every week on our sidewalk, sharing a cold glass of lemonade in the summer or a hot cup of cocoa in the winter–along with a big serving of gospel— talking with people about Jesus. As an illusionist, I use magic tricks as a way to share the gospel with adults and children alike. In addition to my pastoral role at Faith, I also serve the wider community as chaplain for Civil Air Patrol
Lunken Squadron 078.

I am glad to be called to serve with the people of Faith along with my wife, Jennifer; daughters Madison and Hannah; and son, Tommy. We welcome you to worship with us on Sunday and look forward to meeting you!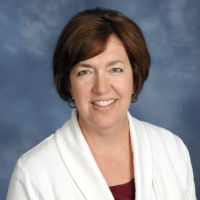 Kristin Van Fossen
Church Administrator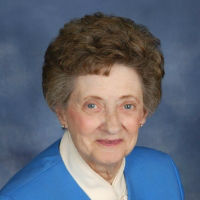 Donna Mae Berry Wernz
Organist
"
Music helps lift us from the cares of this world, and frees us to prepare for worship. The musical offerings played are for worship, chosen to coincide with the Season of the Church Year, and to reflect the scripture readings for the day. This enhances our worship experience, and leads us to offer ourselves in prayer, praise and thanksgiving. All service is "Soli Deo Gloria" (Solely to the Glory of God)."

Donna Mae graduated from Russellville High School, in Brown County, OH. Following high school she began studies at Miami University, Oxford, OH, and received her Bachelor of Science, Mathematics, and Masters of Business Administration at the University of Cincinnati.
After 9 yrs. of piano study she began organ studies with Ms. Helen Pope and served in her home congregation (Peace Lutheran Church, Arnheim, OH). She has also studied organ with Mr. Ric Jaeggi, Dr. Mark Schaffer, and Dr. David Mulbury, with whom she continues her skill development. Besides serving Peace Congregation, she has served St. Mark's Lutheran Church (Milford), Mt. Carmel Baptist Church (Kenwood), Kenwood Baptist Church (Kenwood), Immanuel Presbyterian Church (Clifton), and here at Faith Lutheran Church (Finneytown).
Her Science, Math and Business Administration skills were used working for Procter and Gamble for over 33 yrs.. Her initial employment was in consumer research, but she quickly advanced to a manager in Product Development. She was Technical Brand Manager for Ivory Liquid, Crisco, Duncan Hines Cake Mixes, Cookies and Folger's Coffee.
While at Mt. Carmel Baptist Church, Donna Mae presented an organ recital for the congregation and their friends. She has been awarded the American Guild of Organists (AGO) Service Playing Certification. For the 25th Anniversary of Messiah Lutheran Church (Greenhills), Donna Mae wrote the words for a hymn, "With Our Hand in His."
She also designed the technical aspects of Faith Lutheran's organ expansion, and oversaw that installation.
In professional services to the AGO, Donna Mae served as Dean of the Cincinnati Chapter as well as: Convention Coordinator, Region V, 1995; Ohio District Convener; Coordinator, Professional Development, Region V; and Director of the National Committee for Career Development and Support.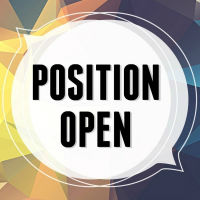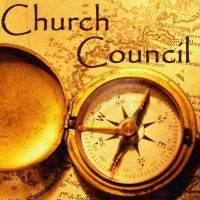 Roxanne Johnson - President
Linda Emmert - Vice-President and Treasurer
Financial Secretary - Ed Umbach

Committee Chairs:
Marie Goetz - Worship and Music
Evangelism/Social Concerns - Karen Reiber karen.reiber75@gmail.com
Bill Vidonish (interim) - Property
Sally Umbach - Parish Education
Tina Wuorinen (interim) - Youth
Nancy Thyberg - Congregational Life
Lee Shroyer - Endowment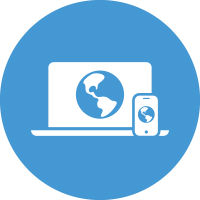 Email changes to: webchanges@faithcinci.org